Clean Image Mobile
At Clean Image Mobile, we understand your profound connection with your vehicle. It's not just a mode of transportation; it's an expansion of your personality, a symbol of your taste, and a source of pride. We recognize the importance of maintaining your car's appearance and ensuring that it reflects the care and attention you invest in it. We're here – to provide you with the finest, most convenient, and most professional car cleaning, detailing and washing services.
Mobile Car Detailing
A leading company, Clean Image Mobile is a premier mobile car wash and detailing service provider committed to enhancing your vehicle's appearance and overall condition. Our skilled professionals have years of industry experience and the expertise and tools to deliver exceptional, driven results. We are not just in the business of cleaning cars; we are in the business of transforming them into works of art.
Our Comprehensive Services
Based in the heart of Southern California, we offer a comprehensive range of services designed to elevate your car's appearance and ensure it receives the care it deserves. Explore our diverse service from Expert Bug Removal and Clay Bar Treatment to Water Spot Removal Techniques and Car Paint Restoration Services offerings that cater to both the interior and exterior of your vehicle:
We Offer
Clay Bar Car
Car Engine Cleaning
Car Exterior Detailing
Car Paint Resotration

Car Interior Detailing

Sap Removal

Waterspot And Bugs Removal
Tailored Solutions for Every Vehicle
Whether you own a sleek sports car, a rugged SUV, or a family minivan, our services are tailored to meet your vehicle's unique needs. Our skilled professionals understand the intricacies of different car types and use specialized techniques and products to ensure the best possible results.
Why Choose Clean Image Mobile?
Features:
Excellence
We are committed to excellence, which shows in every detail of our work. Our passion for perfection drives us to deliver results that surpass expectations. We don't just clean cars; we create works of art on wheels.
Convenience
With Clean Image Mobile, you no longer have to disrupt your day to pamper your vehicle. Our mobile service brings the detailing experience to you, providing unmatched convenience without compromising on quality.
Skilled Professionals
Our team consists of trained professionals who are both experts in their craft and passionate about car detailing. With a keen eye for detail, they take pride in transforming your vehicle into a masterpiece.
Latest Technology
We stay at the forefront of industry advancements, utilizing the latest technology to drive superior results. Our commitment to innovation ensures that your vehicle receives the best care possible.
Our Customized Plans
We offer a range of comprehensive plans and packages designed to cater to various makes and models. Whether you're looking for a quick refresh or a deep transformation, our plans are tailored to meet your specific requirements.
Our Story
A Growth Journey Started in Los Angeles
Clean Image Mobile started in the vibrant city of Los Angeles, California. From our humble beginnings, In just seven years, we quickly became the go-to "Car Detailing Company nearby " for car owners seeking top-notch car detailing and wash services—our commitment to quality and passion for perfecting the art of detailing set us apart.
When you book with Clean Image, you're embarking on a transformative journey that elevates your vehicle to a new level of cleanliness, comfort, and sophistication.
Start Now!
Our Packages
MINI DELUXE DETAIL
Wipe down interior panels
Vacuuming floors and seats
Amoral interior treatment
Shampoo and cleanse all four mats
cleaning interior windows
Steam clean vents
INTERIOR DETAIL ONLY
High-power vacuuming to clean seats, floors, and the trunk area
Wipe down all panels, seats, and dashboard
Enhancing interior surfaces with a UV protection treatment
Apply conditioning treatment to leather seats
Thoroughly vacuum the trunk space
Shampoo carpets, seats, and floor mats
cleaning of inside windows and visors
BASIC FULL DETAIL
High-power vacuum treatment on seats, floor, and trunk
Wiping seats, dashboard, and all panels
Apply UV protection on all interior surfaces
Thoroughly shampoo carpets, seats, and floor mats
Windows inside and out through cleaning
Cleaning all vents and hard-to-reach cracks and crevices
Refreshing bath with a Carwash
Dry the vehicle using microfiber towels
Exterior's shine with a claying and waxing treatment
Wiping down and cleaning all door jambs
Degreasing rims and tires
Applying tire dressing on the tires
Clean Image - Where Perfection Meets Your Passion for Cars!
What Our Customers Say
Our commitment to excellence and dedication to providing top-notch mobile car detailing services have left a lasting impression on our valued customers.

Guys were professional, on time and did a phenomenal job shampooing and cleaning my cloth seats and floors. They also shined up the interior really good. Car looks brand new again. Thank you gentlemen for the great service. Highly recommend you try them out, you won't be...
patric barnes

He was on time which makes for a great first impression. He asked me what my biggest focus area were to make sure he really focused on my need. THE INSIDE OF MY CAR LOOKS BRAND NEW!!!! It's also supposed to rain again, so instead of wasting my time and his, he offered to rain...
Lyndsey LeSassier

Sa ang

I had an a short notice call to them and Kyle responded and came out within an hour of my call. He was thorough, professional, and the interior looked brand new! I am a baseball coach and pretty much destroyed the inside of that car with years of dirt and grass stains. Kyle...
Sa ang

Clean Image Mobile detailing is the best mobile detailing I've used so far. I really don't plan to use another anytime soon. They are always on time and always get the job done. The workers are the best as well. Booking a appointment is very easy and they get back to you ASAP...
Sa ang

Kyle did a fantastic job. My car was beyond disgusting and he made it feel new again. I cannot begin to even describe how thankful I am for Kyle - I was worried nobody would pick up the job. He was extremely detail oriented and there is not …
Avni Patel
I was very impressed with the interior clean I received! I had stains that previous cleaners had not gotten out, and I am overjoyed to have seats like new again. Due to the deep clean, you do need to make sure everything dries out before you put back any mats or other materials. Will definitely use again!
Amanda Kopang
This was an excellent experience with a professional company. Booking the job online was easy and the end result was beyond my expectations. They showed up on time and are totally competent, I will be hiring them again when I need a good detail.
Aldo Bender

I was very excited to use this service especially because of the reviews I saw online. The service seemed ok at first but what they didn't tell me is that they left my carpets soaking wet. When I came out to the car a few hours later, all …
Jo Ollila
Really impressed by Kyle who's here in the Inland Empire. This company comes highly recommended by Pepboys of Corona. Kyle was scheduled to start my engine detail at 8am and was 20 minutes early ready to start. Professional. I will …
Monica Jackson

Great overall service! My car had broken glass, food spills, stain and I didn't expect them to do such a stand up job. Kyle came promptly and did a wonderful job cleaning every part of my car making it look new! Service was professional, friendly, and reasonably priced, will definitely use again.
sunat69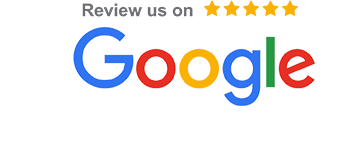 Our Informative Blogs
Maintaining your car's paint finish is crucial to preserve its appearance and value. However, washing and waxing occasionally is not enough to keep your paint in optimal condition. Over time,…
Maintaining your car's pristine condition can be challenging in the hustle and bustle of our favorite Los Angeles, where time is a luxury and appearances are everything. Having a clean…
Continue Reading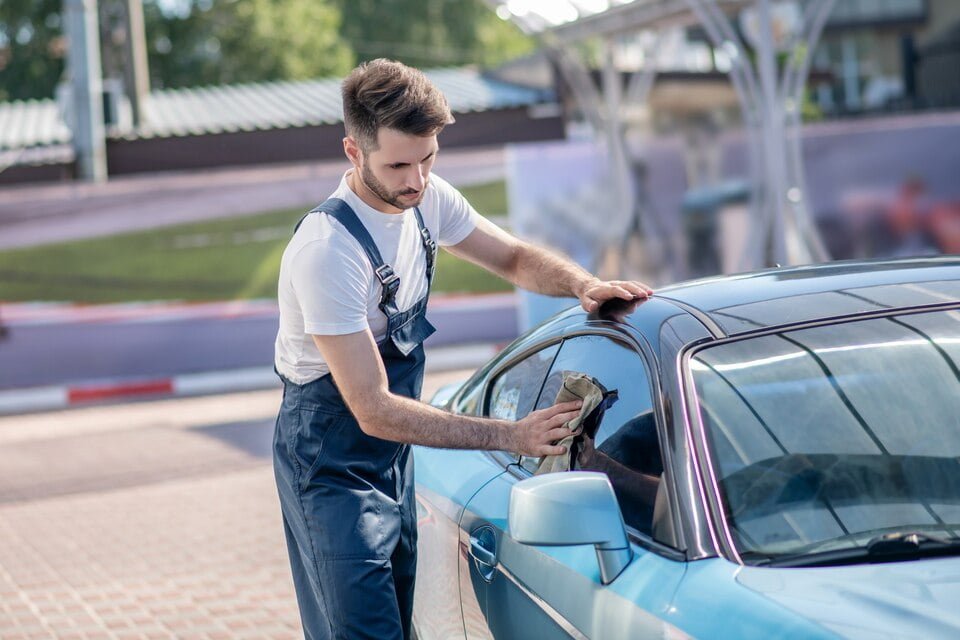 Having bugs splattered all over your car can be a nuisance and can even cause damage to the paintwork if not removed promptly and properly. During certain seasons, bugs can…
Continue Reading
Marcus H.

March 13, 2020
Clean image is what you need when you need to pamper and clean your car. I had never seen a steam machine work and my car is flawless. They don't have to...
Brian B.

March 18, 2020
Hey, what can I say, car never looked better, got the nice detail package after getting a wash from Clean Image Mobile previously and I must say, my car...
Shanell P.

March 18, 2020
Clean Image Mobile Detailing is by far the best Detailing company I have come across. Scheduling an appointment was quick and easy and all my questions I...
Jasmine B.

March 19, 2020
Squeaky Clean......That's it! That's the word!
If you want a very clean and well detailed car, you've looked up the right place. They are on time and very...
Chalaun A.

May 9, 2020
I absolutely love using your service. I gave the gift of a clean car to the woman who has everything for Mother's Day. Thank you for being a part of this...
Khrisha H.

June 9, 2020
Having a baby in August and wanted to get a head start on prepping so I found this business online and gave them a call, had many appointments already taken...