How Much Does Car Detailing Cost?
Car detailing is an essential part of car maintenance that involves a thorough cleaning and restoration process to enhance the appearance and condition of a vehicle. However, before opting for car detailing services, it is crucial to understand the factors that influence the cost of detailing and the various packages available. In this article "How Much Does Car Detailing Cost?", we will explore the key elements that determine car detailing prices, different types of detailing packages, pricing ranges, comparisons between DIY and professional services, tips to save money, and questions to ask when choosing a car detailing service. By the end, you will have a comprehensive understanding of how to find the right balance between quality and cost when it comes to car detailing.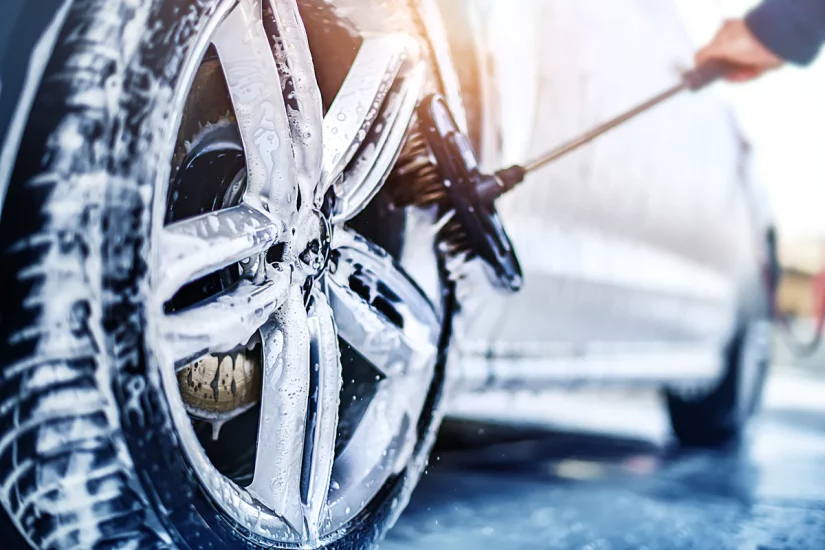 Factors Influencing "How Much Does Car Detailing Cost?"
When it comes to car detailing, several factors contribute to the overall cost of the service. These factors include:
Expertise and Experience of the Detailer
The expertise and experience of the car detailer play a significant role in determining the price. Detailers with extensive experience and specialized skills may charge higher prices due to their reputation and ability to deliver exceptional results.
Vehicle Size and Condition
The size and condition of the vehicle also influence the cost of car detailing. Larger vehicles require more time and resources to detail, which can result in higher prices. Additionally, if the vehicle is in poor condition, with heavy stains, scratches, or other damage, it may require extra work and specialized treatments, further affecting the cost.
Services Included in the Package
Car detailing packages vary in terms of the services included. Basic packages typically cover essential cleaning and restoration, while premium and custom packages offer additional services such as waxing, polishing, interior odor removal, paint protection, and more. The more comprehensive the package, the higher the price.
Different Types of Car Detailing Packages
Car detailing services are typically offered in different packages to cater to varying customer needs. Let's explore the three main types of car detailing packages:
Basic Detailing Package: What's Included
A basic detailing package is an entry-level option that provides essential cleaning and restoration. It usually includes a thorough exterior wash, interior vacuuming, window cleaning, tire dressing, and basic interior cleaning. This package is suitable for regular maintenance and keeping your vehicle presentable.
Premium Detailing Package: Additional Services and Benefits
The premium detailing package offers a step up from the basic package and includes additional services and benefits. In addition to the services provided in the basic package, the premium package may include paint correction, machine polishing, leather conditioning, odor removal, and thorough interior cleaning. This package is ideal for those looking for more intensive cleaning and restoration.
Custom Detailing Package: Tailored Solutions for Specific Needs
The custom detailing package is designed to meet specific customer requirements. It offers a personalized approach to car detailing, allowing customers to choose the services they need. This package is suitable for car enthusiasts or owners with specific concerns, such as paint protection, scratch removal, or deep interior cleaning.
Pricing Ranges for Car Detailing Services
The cost of car detailing services can vary depending on several factors. Here are some pricing considerations to keep in mind:
Average Cost of Basic Detailing Package
On average, basic detailing packages range from $50 to $150, depending on the location and the size of the vehicle. Prices may vary in different regions due to factors such as labor costs and market demand.
Price Variations Based on Vehicle Size
The size of the vehicle is a significant determinant of the price. Smaller vehicles generally require less time and effort to detail and therefore have lower price points compared to larger vehicles such as SUVs or trucks.
Additional Charges for Specialized Treatments
If your vehicle requires specialized treatments such as paint correction, ceramic coating, or fabric protection, expect additional charges. These treatments involve extra materials, time, and expertise, which contribute to the overall cost and then booking an appointment.
Comparing Car Detailing Options: DIY vs. Professional Services
When considering how much does car detailing cost?, you may wonder whether to opt for a do-it-yourself (DIY) approach or hire a professional detailer. Let's explore the pros and cons of each option:
Pros and Cons of DIY Car Detailing
DIY car detailing allows you to save money and have control over the process. You can choose the products and techniques you prefer. However, it requires time, effort, and knowledge to achieve professional-level results. Additionally, improper techniques or the use of unsuitable products can damage your vehicle's paintwork or interior surfaces.
Benefits of Hiring a Professional Detailer
Professional car detailers have the expertise, tools, and products to deliver outstanding results. They are trained to handle different types of vehicles and can address specific concerns effectively. Professional detailing ensures a higher level of cleanliness, protection, and restoration. Moreover, it saves you time and effort, allowing you to focus on other priorities.
Cost Comparison: Long-Term Effects of DIY vs. Professional Detailing
While DIY detailing may seem cost-effective initially, it may not provide the same long-term benefits as professional services. Professional detailers use high-quality products and techniques that offer better protection and durability. This means that professional detailing can extend the cleanliness and appearance of your vehicle, reducing the frequency of future detailing sessions and potentially saving you money in the long run.
Tips to Save Money on Car Detailing
Car detailing doesn't have to be overly expensive. Here are some tips to help you save money while maintaining your vehicle's appearance and condition:
Frequency of Detailing: How Often is Enough?
Determining the appropriate frequency of detailing depends on your driving habits, environmental factors, and personal preferences. While some recommend detailing every four to six months, you can adjust the frequency based on your specific needs. Regular maintenance and cleaning can help prolong the effects of detailing, reducing the need for more frequent professional services.
Maintenance Tips to Extend the Effects of Detailing
Taking care of your vehicle between detailing sessions can extend cleanliness and protection. Simple maintenance tasks such as regular washing, using appropriate cleaning products, and protecting surfaces from harsh elements can help maintain the effects of detailing for a longer time.
Special Promotions and Discounts from Detailing Service Providers
Keep an eye out for special promotions and discounts offered by car detailing service providers. Many companies offer discounted rates during certain seasons or may have loyalty programs that provide exclusive benefits to recurring customers. By taking advantage of these offers, you can save money while still receiving professional car detailing services.
What Questions to Ask When Choosing a Car Detailing Service
When selecting a car detailing service, asking the right questions can help you make an informed decision. Consider the following factors:
Certification and Credentials of the Detailing Company
Ensure that the detailing company has the necessary certifications and credentials. Look for affiliations with professional organizations or training programs that demonstrate their commitment to quality and expertise.
Insurance Coverage for Damages during Detailing
Accidents can happen during the detailing process, potentially leading to damage to your vehicle. It is essential to inquire about the detailing company's insurance coverage to ensure that any damages incurred will be appropriately addressed and covered.
Customer Reviews and Testimonials
Reading customer reviews and testimonials can provide insights into the quality of service offered by a detailing company. Look for reviews, packages, customer satisfaction, attention to detail, and professionalism. This information can help you gauge the reputation and reliability of the service provider.
About Clean Image Mobile
Clean Image is your trusted partner for mobile car detailing near me. With our convenient
services, expert technicians, premium products, customizable packages, and affordable pricing,
Clean Image guarantees a transformative experience for your vehicle. Don't let a hectic schedule prevent
you from maintaining your car's pristine appearance. Contact Cleanimage101 today and let us
bring back the shine to your vehicle, wherever you may be also read our Google reviews.
Conclusion: Finding the Right Balance of Quality and Cost
In conclusion, understanding the cost of car detailing involves considering factors such as the expertise of the detailer, vehicle size and condition, and the services included in the package. By exploring different types of detailing packages, pricing ranges, and comparisons between DIY and professional services, you can make an informed decision that aligns with your needs and budget. Additionally, following tips to save money on car detailing and asking the right questions when choosing a detailing service can help you find the right balance between quality and cost.
Remember that investing in professional car detailing services offers long-term benefits in terms of cleanliness, protection, and overall maintenance of your vehicle. By choosing a reputable detailer and prioritizing the value of professional expertise, you can ensure that your car receives the care it deserves.
---
FAQs
Q: How long does a car detailing session typically take?

A: The duration of a car detailing session depends on various factors, including the size of the vehicle, the package chosen, and the level of detailing required. On average, a basic detailing session can take anywhere from 2 to 4 hours, while more comprehensive packages may take longer.

Q: Can car detailing remove deep scratches?

A: While car detailing can help improve the appearance of scratches to some extent, deep scratches that have penetrated the clear coat or reached the paint layer may require additional treatments such as paint correction or touch-up paint.

Q: How often should I wax my car after detailing?

A: The frequency of waxing your car depends on various factors, such as environmental conditions and driving habits. As a general guideline, it is recommended to wax your car every 3 to 6 months to maintain a protective layer on the paintwork.

Q: Can car detail remove stubborn odors?

A: Yes, professional car detailing can effectively remove stubborn odors from the interior of your vehicle. Detailers use specialized techniques and products to eliminate odors caused by smoke, pets, spills, or other sources.

Q: Are car detailing services worth the cost?

A: Yes, car detailing services are worth the cost as they provide numerous benefits such as improved appearance, protection against environmental damage, enhanced resale value, and a more enjoyable driving experience. Professional detailers have the expertise and tools to deliver high-quality results, ensuring that your investment in car detailing is worthwhile.