Mobile Car Detail: A Comprehensive Guide
Mobile Car Detail
In this fast-paced world, finding time to take your car to a traditional car wash or detailing service can be a challenge. However, with Mobile Car Detail, you can now have your vehicle professionally cleaned and polished at your convenience. This article explores the world of mobile car detailing, its advantages, FAQs, and why it's the ideal solution for busy car owners.
Are you tired of driving around in a dirty car? Do you want to maintain the shine and luster of your car's paint job? Look no further than Clean Image Mobile for quality Mobile Car Detail. Our team of professionals is committed to providing you with a convenient and hassle-free car detailing experience. Before starting the cleaning process from any services company you must read their customer testimonials and review. Read about their services and packages.
Benefits of Mobile Car Detail
Mobile Car Detail offers numerous benefits that make them a popular choice among car owners. Here are some key advantages to consider:
Convenience:
With mobile car detailing, you can have your vehicle detailed both interior and exterior at any location that suits you best, whether it's your home, workplace, or even the gym. The professionals will come equipped with all the necessary tools and products, saving you time and effort.
Time-Saving:
Say goodbye to long waits at car washes or detailing centers. Mobile car detailing allows you to schedule an appointment at your preferred time, eliminating the need to wait in line or rearrange your busy schedule.
Personalized Service:
Mobile car detailers prioritize customer satisfaction and provide personalized services tailored to your specific needs. Whether you require a basic exterior wash, interior cleaning, or a comprehensive detailing package, the professionals will ensure your expectations are met.
Professional Expertise:
Mobile Car Detail employs skilled and experienced professionals who are well-versed in the art of vehicle cleaning and restoration. They utilize high-quality products and techniques to deliver exceptional results that surpass your expectations.
Preserve Your Investment:
Regular detailing is crucial for maintaining your vehicle's aesthetics and preserving its resale value. Mobile Car Detail helps protect your investment by removing dirt, grime, and contaminants that can harm your car's paint and interior.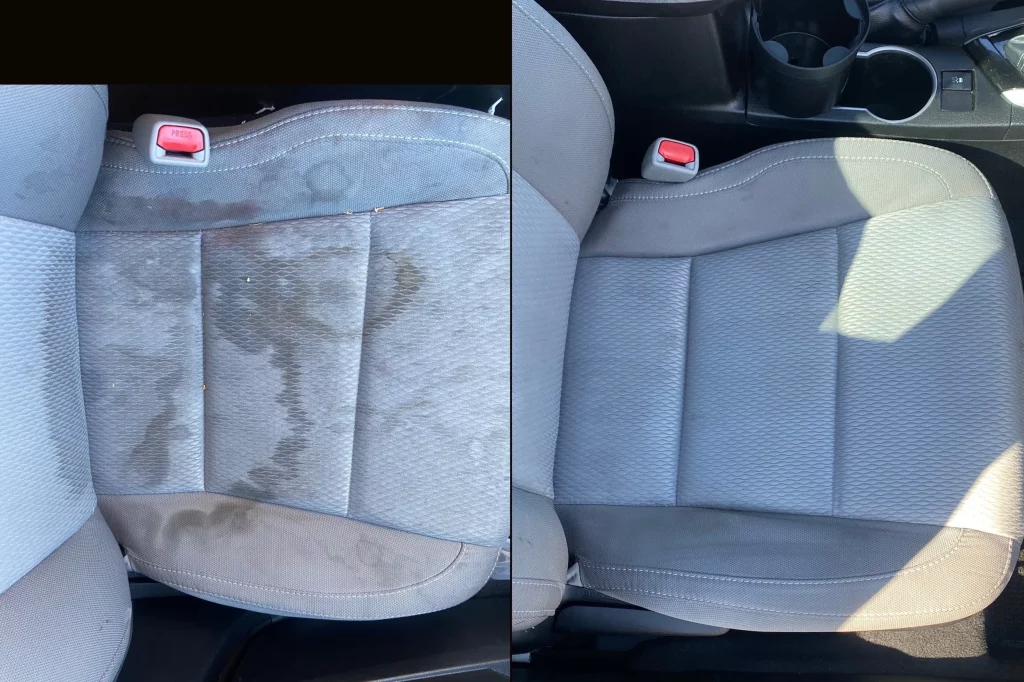 About Clean Image Mobile
Clean Image is your trusted partner for mobile car detailing near me. With our convenient
services, expert technicians, premium products, customizable packages, and affordable pricing,
Clean Image guarantees a transformative experience for your vehicle. Don't let a hectic schedule prevent
you from maintaining your car's pristine appearance. Contact Clean Image today and let us
bring back the shine to your vehicle, wherever you may be also read our Google reviews.
Conclusion
Mobile Car Detail provide a convenient and efficient solution for busy car owners who want to maintain their vehicles' appearance without the hassle of traditional car washes. Mobile car detailing offers personalized attention, professional expertise, and time-saving benefits. Preserve your investment and restore your vehicle's shine on the go by using Mobile Car Detail today!
Remember, taking care of your car's aesthetics not only enhances its visual appeal but also contributes to its overall longevity. Contact our mobile car detailing professionals now to book an appointment and experience our convenience and excellence firsthand.
Frequently Asked Questions
Q: How long does a Mobile Car Detail take?
A: The duration of a Mobile Car Detail depends on the type of service you choose. On average, a basic detailing package takes around 1 to 2 hours, while a comprehensive package requires 3 to 5 hours. Detailers will provide you with an estimated timeframe during appointment scheduling.
Q: Is Mobile Car Detail more expensive than traditional car washes?
A: While Mobile Car Detail may appear more expensive up front, they offer greater value for money. Traditional car washes often use harsh chemicals and automated systems that damage your vehicle's paint. In contrast, mobile car detailers utilize professional-grade products and provide personalized attention to ensure optimal results.
Q: Can Mobile Car Detail clean my vehicle's interior?
A: Yes, Mobile Car Detail offers comprehensive interior cleaning services, including vacuuming, upholstery cleaning, and leather treatment. They are equipped with specialized tools and products to restore your vehicle's interior to its former glory.